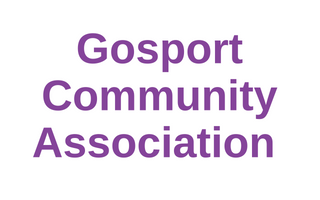 Gosport Community Association
Support Our Cause!
Next Gosport Community Lottery draw on Sat 2 July at 8PM
The draw is in 6 days 22 hours 14 minutes!
About Us:
Gosport Community Association provides a much loved and valued service for the community.
We are the hub of the Community and, as such, provide venues for many different Groups and Activities for the people of Gosport. Currently we offer a wide range to choose from - singing, dancing for children, line dancing and ballroom dancing for adults, flower arranging, art classes, lace making, table tennis, short-mat bowling to name just a few - plus regular concerts in the Ballroom.
We also have an on-site restaurant, Claire's at Bury House, which offers great homemade food and is open to all, both Members and non-members.
Thorngate Halls comprises rooms for hire, ranging from small meeting rooms to the Ballroom and the Theatre for larger events and exhibitions and Fayres. There is also a Social Club, offering a Member's Bar where we have live music, and throughout the year, commemorative lunches - St George's Day, St Patrick's Day, Burns Day, etc, and Quiz Nights twice a month.
We need your help so we can continue to offer, and even expand, our services
Thank you for your support and good luck!
Recent Supporters:
Mrs D supported us with 1 ticket
263 days ago
Ms F supported us with 1 ticket
358 days ago
Mrs S supported us with 1 ticket
769 days ago
Mr D supported us with 3 tickets
815 days ago
Mrs M supported us with 2 tickets
822 days ago
Mrs M supported us with 2 tickets
856 days ago
60%
Support your cause
Feel great knowing 60% of ticket sales will go to good causes - 40% to your chosen cause and 20% to other causes in Gosport.
£1
Only £1 per week
That's right, unlike many other lotteries Gosport Community Lottery tickets are only £1 per week
£25K!
Great prizes
Each ticket has a 1 in 50 chance to win, with a top prize of £25,000! Gift vouchers
Fancy treating your loved ones to something a little different? We've got just the thing!