4th £2000 Winner on the Gosport Community Lottery!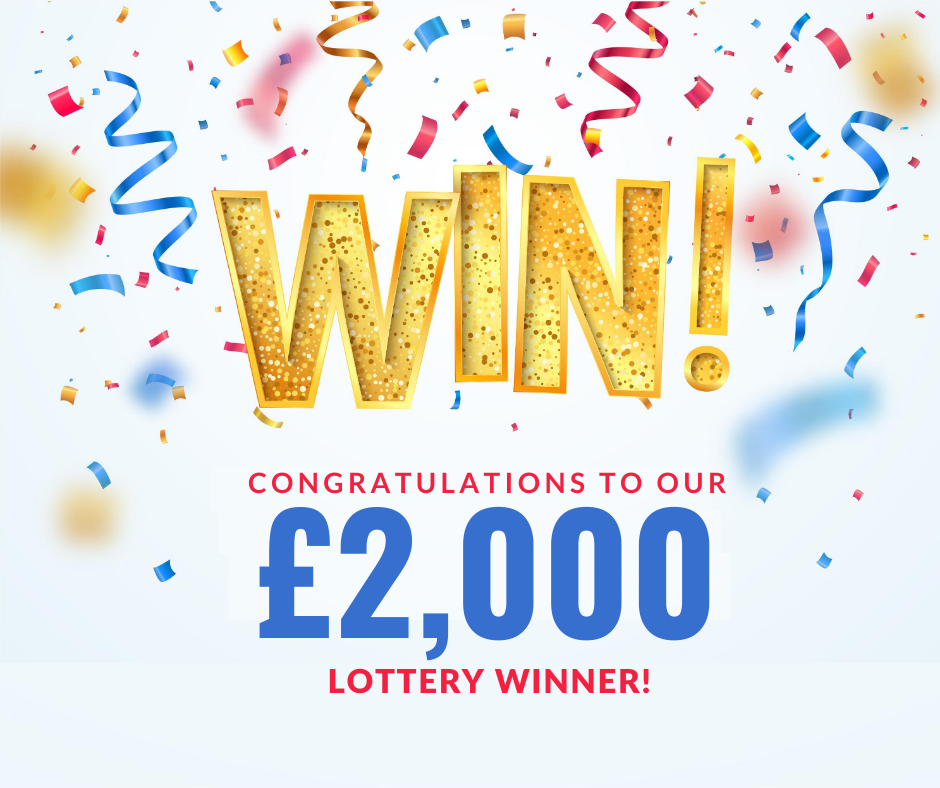 This month saw another lucky winner scoop £2000 in our community Lottery, making it the 4th big win for players since the lottery began two years ago.
The winner, who was delighted to receive the cash prize and is very happy to see the benefits going to charities in the local area, commented:
"I chose to support Gosport Community Fund with the lottery, as I believe local communities are an important infrastructure to the lives of those in surrounding areas. This year has been tough and we have been luckier than most, but Christmas was going to be a basic affair. We are all grateful to have each other and the children understood, but winning this money means I can now make Christmas extra special for them. I would recommend any one to sign up. The national lottery does some amazing things for larger charities but the Gosport Community Lottery focuses on smaller, more local charities and funds which directly affect everyone who live and use the area."
To date, the Gosport Community Lottery has seen over 3000 winners, who in total have received prizes to the value of £22,000. Each week players have a 1 in 50 chance of winning a prize which range from 3 free tickets to the £25,000 jackpot! There is an upcoming national prize draw too and players could win one of five Entertainment Bundles, each containing an Amazon Echo Show8, Echo Dot, & Fire7 Tablet.
Gosport Voluntary Action's Chair, Ian Reeves, said:
"The Community Lottery is proving to be a useful way to provide some ongoing support for local good causes, since its launch in 2018 the lottery has raised over £83,000 for community groups."
Gosport Lottery good causes not only benefit from receiving 40% of the profits from ticket sales from their page, they also receive a host of marketing materials as well as their own Gosport Community Lottery web page and once a year can apply for grants of up to £1500 to further support the local community.
Sign up as a good cause or player at any time, it's so easy to do – simply visit the homepage to register or contact GVA on 02392 583836 for further information.
Funds raised this year
£37,596.00
1205 tickets of our 4180 ticket goal