Congratulations to the winner of the £100 Etsy voucher!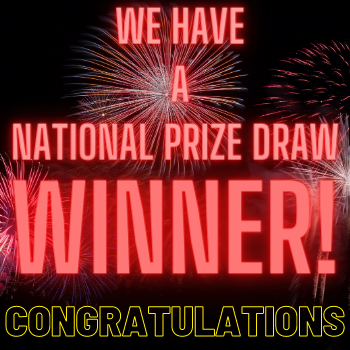 We are very proud to announce that a supporter of Stop Domestic Abuse recently won the National Prize of a £100 Etsy voucher and that their cause also received £100!
Stop Domestic Abuse is a specialist domestic abuse charity delivering innovative services to those affected by domestic abuse.
They provide refuge accommodation and other support services to women, children, young people and men in the Gosport area.
Don't miss your chance to support a local good cause and be entered into the next National Prize Draw where 1 lucky supporter will WIN a £1000 Currys voucher!
Funds raised this year
£37,596.00
1205 tickets of our 4180 ticket goal