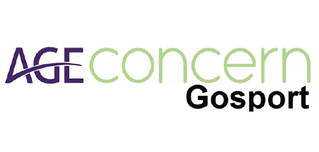 Age Concern Gosport
Support Our Cause!
Next Gosport Community Lottery draw on Sat 17 April at 8PM
The draw is in 1 day 11 hours 29 minutes!
About Us:
Age Concern Gosport provides a much loved and valued service for the community. We are a completely independent charity and run an information and form filling service for the people of Gosport aged 55+ and their families and carers. Our offices are open from 10am - 12noon Monday to Friday.
We need your help so we can continue to offer and even expand our service!
Thank you for your support and good luck!
Yours sincerely
Ms Angela Gould
Recent Supporters:
Mrs R supported us with 1 ticket
44 days ago
Mr O supported us with 1 ticket
92 days ago
Mrs R supported us with 1 ticket
134 days ago
Mx B supported us with 2 tickets
144 days ago
Mrs R supported us with 1 ticket
225 days ago
Mrs P supported us with 1 ticket
276 days ago
60%
Support your cause
Feel great knowing 60% of ticket sales will go to good causes - 40% to your chosen cause and 20% to other causes in Gosport.
£1
Only £1 per week
That's right, unlike many other lotteries Gosport Community Lottery tickets are only £1 per week
£25K!
Great prizes
Each ticket has a 1 in 50 chance to win with a top prize of £25,000! Gift vouchers
Fancy treating your loved ones to something a little different? We've got just the thing!