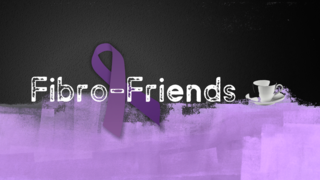 Fibro-Friends Fibromyalgia Support Group
Support our cause!
Next Gosport Community Lottery draw on Sat 2 October at 8PM
The draw is in 3 days 22 hours 20 minutes!
About Us:
Fibro-Friends Fibromyalgia Support Group provides a much loved and valued service for the community. Supporting people who may be feeling isolated and lonely, depressed or anxious and suffering chronic pain, to help them to come to terms with their condition and offer practical help wherever possible to maintain a happier, more fulfilled and active lifestyle. For all to share experiences, good or bad, for others to learn and achieve a better state of wellbeing.
Fibro-Friends offer a facebook closed support group https://www.facebook.com/groups/2356652734410938/ We also hold a monthly support group meeting.
Fibromyalgia isn't visible, the condition can be life-changing for people, symptoms range from fatigue to agonising body pain and it is thought to affect 1 in 20 in the UK
We need your help so we can continue to offer and even expand our service! By adding classes for self help techniques, pain management and nutritional advice; exercise guidance and generally putting in place a structure to help individuals build on their health.
Thank you for your support and good luck!
Yours sincerely,
Miss Susan Davey
Recent Supporters:
Mrs W supported us with 1 ticket
20 days ago
Mrs O supported us with 1 ticket
32 days ago
Mrs A supported us with 1 ticket
35 days ago
Ms F supported us with 2 tickets
95 days ago
Mrs O supported us with 1 ticket
141 days ago
Mr D supported us with 1 ticket
283 days ago
60%
Support your cause
Feel great knowing 60% of ticket sales will go to good causes - 40% to your chosen cause and 20% to other causes in Gosport.
£1
Only £1 per week
That's right, unlike many other lotteries Gosport Community Lottery tickets are only £1 per week
£25K!
Great prizes
Each ticket has a 1 in 50 chance to win with a top prize of £25,000! Gift vouchers
Fancy treating your loved ones to something a little different? We've got just the thing!