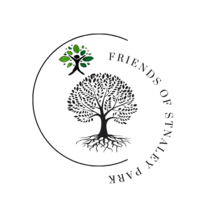 Friends of Stanley Park
Support Our Cause!
Next Gosport Community Lottery draw on Sat 2 July at 8PM
The draw is in 6 days 21 hours 58 minutes!
About Us:
The Friends of Stanley Park is a Community Group formed to maintain and encourage the responsible use of Stanley Park by a wide and varied group of users. Stanley Park is Gosport's largest formal park with splendid floral displays and historic woodlands. It is popular with dog walkers and with families in the summer months coming to picnic and spend time enjoying the weather. The park has been awarded Green Flag status for the last two years. The Friends Group hold monthly litter picks on the first Sunday of each month, maintain the woodland area and assist with leaf clearance. Funds raised have enabled two new park benches to be installed in 2021 and two further benches are planned for 2022 together with a tree carving depicting the wild life of the park. Family events are organised by Friends of Stanley Park throughout the year. The Friends Group work closely with the neighbouring Bay House School plus Gomer Lane and Alverstoke Junior Schools to promote responsible use of the park. The Friends group are also supported by local statutory partners and other community groups.
We need your help to achieve a common goal of enhancing and safeguarding this beautiful space for future generations.
Thank you for your support and good luck everyone!
Yours sincerely,
Mr George Spicer
Recent Supporters:
Mrs C supported us with 1 ticket
56 days ago
Ms E supported us with 3 tickets
84 days ago
Mrs W supported us with 1 ticket
150 days ago
Ms G supported us with 4 tickets
151 days ago
Ms E supported us with 1 ticket
344 days ago
Ms W supported us with 1 ticket
430 days ago
60%
Support your cause
Feel great knowing 60% of ticket sales will go to good causes - 40% to your chosen cause and 20% to other causes in Gosport.
£1
Only £1 per week
That's right, unlike many other lotteries Gosport Community Lottery tickets are only £1 per week
£25K!
Great prizes
Each ticket has a 1 in 50 chance to win, with a top prize of £25,000! Gift vouchers
Fancy treating your loved ones to something a little different? We've got just the thing!