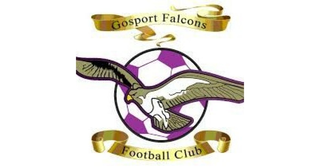 Gosport Falcons Football Club
Support Our Cause!
Next Gosport Community Lottery draw on Sat 20 August at 8PM
The draw is in 2 days 23 hours 10 minutes!
About Us:
Gosport Falcons Youth Football Club provides a much loved and valued service for the community. We provide football for both boys and girls of all ages. All of our coaches and managers are volunteers.
We need your help so we can continue to provide this facility for our local children. We are always in need of new kit and equipment for the teams, and our facility also requires some tlc!!!
Thank you for your support and good luck!
Yours sincerely,
Miss Carla Gillard
Recent Supporters:
Mr L supported us with 1 ticket
829 days ago
Mrs S supported us with 1 ticket
1000 days ago
Mr W supported us with 3 tickets
1025 days ago
Mr E supported us with 1 ticket
1026 days ago
Mrs E supported us with 2 tickets
1026 days ago
Mr K supported us with 5 tickets
1040 days ago
60%
Support your cause
Feel great knowing 60% of ticket sales will go to good causes - 40% to your chosen cause and 20% to other causes in Gosport.
£1
Only £1 per week
That's right, unlike many other lotteries Gosport Community Lottery tickets are only £1 per week
£25K!
Great prizes
Each ticket has a 1 in 50 chance to win, with a top prize of £25,000! Gift vouchers
Fancy treating your loved ones to something a little different? We've got just the thing!