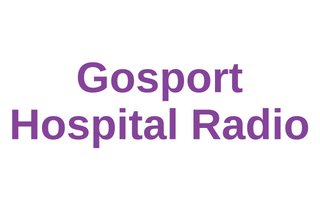 Gosport Hospital Radio
Support Our Cause!
Next Gosport Community Lottery draw on Sat 7 August at 8PM
The draw is in 3 days 15 hours 21 minutes!
About Us:
Gosport Hospital Radio provides a much loved and valued service for the War Memorial Hospital and our local community.
Our aim is to further the recovery of those persons not in good health within the Borough of Gosport and predominantly at the War Memorial hospital and also to visit each in patient on our three request shows and play the music they like to listen to. We also attend at any carnival, fete or event and pa the event and play their music.
With basic running costs in excess of £5,000, We need your help, so we can continue to offer and even expand our service!
Thank you for your support and good luck!
Yours sincerely
Mr Paul Dodd
Chairman
Recent Supporters:
Mr C supported us with 1 ticket
165 days ago
Mr D supported us with 1 ticket
266 days ago
Mrs T supported us with 1 ticket
279 days ago
Mr B supported us with 1 ticket
479 days ago
Mr B supported us with 2 tickets
562 days ago
Mr S supported us with 4 tickets
607 days ago
60%
Support your cause
Feel great knowing 60% of ticket sales will go to good causes - 40% to your chosen cause and 20% to other causes in Gosport.
£1
Only £1 per week
That's right, unlike many other lotteries Gosport Community Lottery tickets are only £1 per week
£25K!
Great prizes
Each ticket has a 1 in 50 chance to win with a top prize of £25,000! Gift vouchers
Fancy treating your loved ones to something a little different? We've got just the thing!