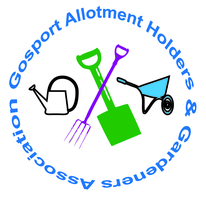 Growing in Gosport
Support Our Cause!
Next Gosport Community Lottery draw on Sat 20 August at 8PM
The draw is in 2 days 22 hours 18 minutes!
About Us:
Update July 2019
Dear Growing in Gosport Project Supporters,
I wanted you to be the first to know that thanks to your generous support you have given us funding to launch the Growing in Gosport Project and fund most of the running costs for next year.
From midday to 3pm on 17 August 2019 people who are interested in learning how to grown their own fruit, flowers and vegetables will be able to sign up. The key eligibility criteria are: must be a Gosport Borough resident, aged 18 years or over; and able to work/dig/weed their allotment patch. 17th August is the day of the Allotment Association Summer Show at St Marys Parish Centre, Green Road, Gosport PO12 The Mayor will formally launch the Project later in the day.
Gosport Council are very supportive of this project and have allocated us some allotment plots at Brockhurst Allotment Site and we will begin work clearing the plots from September. As there is a bit of labouring involved I am hoping that we will be able to arrange some help from companies who allow their staff time off to assist at this type of activity. The aim is to get "trainees" assembled and first spade in the ground in January 2020 and then continue with regular classes for the rest of the year. Trainees get to eat what they grow and will then hopefully move on their own plot the following year, then the Project starts all over again.
Without your donations we would not be able get this Project off the ground - although we don't actually want to be off the ground, we want to be on it! I am very grateful for your continued support and will personally ensure that the "trainees" are made aware that you have made the project a reality.
Thank you
Jim More
Chairman, Gosport Allotment Association and
Project Leader Growing in Gosport
______________________________________________
Gosport Allotment Holders and Gardeners Association is an active and thriving local organisation that provides services to our members through our trading huts on allotment sites, educational talks by specialised speakers and arranging two open shows every year and a plant sale.
Each year we see new people take on an allotment plot who have limited experience of how to get the most out of the land. Some people underestimate the time that is needed and often they give up, or maybe they just don't know there is a right way up to plant a potato. At the same time, we know there remains huge interest in growing produce for ourselves and families that is not contaminated with chemicals and pesticides or has not travelled hundreds or thousands of miles to get to our table. Those who do grow their own fruit and vegetables know the taste or home or locally grown produce can not be beaten.
We want to provide an innovative new service to inspire the next generations of people who want to grow their own fruit and vegetables. We want to help people who have limited or no growing experience with organised training for a growing season on specially created mini-plots at allotment sites. We are not going to dig or weed the plot for them but be on hand with practical guidance and support to give them confidence to later move on to a regular plot. For those who have a plot but are still unsure of what to do we also wish to provide specific short training sessions or a programme of master classes on allotment sites to help people get the best out of their plot.
We need your help so we can set up the training plots and the shared training shed and shared greenhouse to start growing and propagating. We also need to create training materials and provide the trainers (some volunteer, some professional) to deliver the training. Ultimately, we want to do this on each of the larger allotment sites in the Borough and we will trial on a single site in the first year and the Council have agreed to support us with allocation of plots to achieve this.
Thank you for your support and good luck! Please help us to get people Growing in Gosport. We believe that we must keep Allotment Sites fully occupied so that the future of these open spaces is safeguarded.
Yours sincerely
Mr Jim More
Chairman
Recent Supporters:
Ms M supported us with 1 ticket
106 days ago
Mr M supported us with 2 tickets
239 days ago
Mx M supported us with 3 tickets
343 days ago
Mrs C supported us with 5 tickets
379 days ago
Miss M supported us with 1 ticket
448 days ago
Miss L supported us with 3 tickets
488 days ago
60%
Support your cause
Feel great knowing 60% of ticket sales will go to good causes - 40% to your chosen cause and 20% to other causes in Gosport.
£1
Only £1 per week
That's right, unlike many other lotteries Gosport Community Lottery tickets are only £1 per week
£25K!
Great prizes
Each ticket has a 1 in 50 chance to win, with a top prize of £25,000! Gift vouchers
Fancy treating your loved ones to something a little different? We've got just the thing!