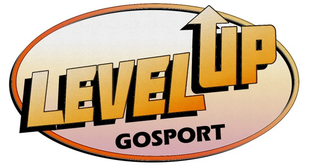 Loud and Proud
Support our inspiring group of young people!
Next Gosport Community Lottery draw on Sat 15 May at 8PM
The draw is in 6 days 5 hours 11 minutes!
About Us:
Loud and Proud was formed in 2011 to change the perception of young people in Gosport and are an award winning and lively group of young volunteers aged 16-25.
The members, many of whom come from disadvantaged backgrounds, carry out a wide range of volunteering activities in the community.
These include supporting and ensuring the smooth running of local community and civic events and activities across the generations, in addition to cultivating their own allotment, while building their self esteem, confidence and aspiration.
New funding is continually required so that this inspiring work can be maintained to the benefit of the young people and the local community.
Your support through the Lottery will be very much appreciated. Do let us know if you are supporting us, so that we can recognise your contribution! Good Luck!
Kind Regards,
John Jeffs (Secretary)
Recent Supporters:
Miss L supported us with 1 ticket
837 days ago
Miss R supported us with 1 ticket
894 days ago
Mrs F supported us with 2 tickets
895 days ago
Mrs C supported us with 1 ticket
946 days ago
Mrs T supported us with 1 ticket
973 days ago
Mr C supported us with 2 tickets
976 days ago
60%
Support your cause
Feel great knowing 60% of ticket sales will go to good causes - 40% to your chosen cause and 20% to other causes in Gosport.
£1
Only £1 per week
That's right, unlike many other lotteries Gosport Community Lottery tickets are only £1 per week
£25K!
Great prizes
Each ticket has a 1 in 50 chance to win with a top prize of £25,000! Gift vouchers
Fancy treating your loved ones to something a little different? We've got just the thing!