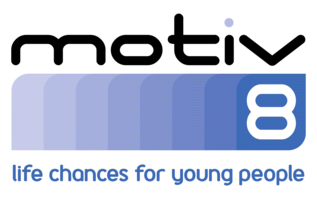 Motiv8 South
Support Our Cause!
Next Gosport Community Lottery draw on Sat 2 July at 8PM
The draw is in 6 days 22 hours 2 minutes!
About Us:
Motiv8 work with 7 – 24 year olds and their families, parents, carers, siblings and partners to move forward positively and make sustained change.
We need your help so that we can continue to support young people's emotional health and well-being from our Hub at Toronto Place, including drop -in services, one to one mentoring and group activities. Together we can stabilise their lives, raise aspirations, develop resilience and guide them further with, life-chances like skills for work, enabling them to live, learn and earn.
Thank you for your support and good luck!
Yours sincerely,
Miss Rebecca Stotesbury
02392832727
www.motiv8south.org.uk
Recent Supporters:
Miss S supported us with 3 tickets
207 days ago
Miss S supported us with 1 ticket
415 days ago
Mrs R supported us with 2 tickets
472 days ago
Mx X supported us with 3 tickets
865 days ago
Ms R supported us with 5 tickets
1021 days ago
Mr B supported us with 1 ticket
1080 days ago
60%
Support your cause
Feel great knowing 60% of ticket sales will go to good causes - 40% to your chosen cause and 20% to other causes in Gosport.
£1
Only £1 per week
That's right, unlike many other lotteries Gosport Community Lottery tickets are only £1 per week
£25K!
Great prizes
Each ticket has a 1 in 50 chance to win, with a top prize of £25,000! Gift vouchers
Fancy treating your loved ones to something a little different? We've got just the thing!