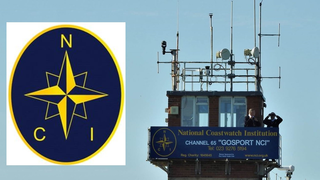 Gosport Coastwatch
Support our cause!
Next Gosport Community Lottery draw on Sat 7 August at 8PM
The draw is in 3 days 15 hours 28 minutes!
About Us:
Part of the Search & Rescue family in the Eastern Solent, and reporting to Solent Coastguard, Gosport Coastwatch are on watch 364 days a year during daylight hours, keeping a visual and listening watch over the waters of the Eastern Solent, approaches to Portsmouth Harbour, the harbour itself and visible shoreline.
Annually donating over 6,640 voluntary watchkeeping hours to the community, our station is entirely self-funded.
We need your help so we can continue our important work, upgrade equipment and maintain our station.
Thank you so much for your vital support, and good luck!
Chris
Station Manager
Recent Supporters:
Mr L supported us with 3 tickets
208 days ago
Mr G supported us with 3 tickets
372 days ago
Mr P supported us with 2 tickets
375 days ago
Mr M supported us with 3 tickets
375 days ago
Mr S supported us with 2 tickets
460 days ago
Mr C supported us with 1 ticket
528 days ago
60%
Support your cause
Feel great knowing 60% of ticket sales will go to good causes - 40% to your chosen cause and 20% to other causes in Gosport.
£1
Only £1 per week
That's right, unlike many other lotteries Gosport Community Lottery tickets are only £1 per week
£25K!
Great prizes
Each ticket has a 1 in 50 chance to win with a top prize of £25,000! Gift vouchers
Fancy treating your loved ones to something a little different? We've got just the thing!