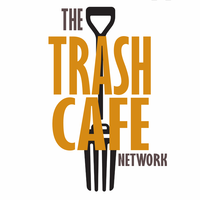 Trash Cafe network
Support Our Cause!
Next Gosport Community Lottery draw on Sat 20 August at 8PM
The draw is in 2 days 23 hours 41 minutes!
About Us:
Trash Cafe network provides a much valued service to Gosport. Reducing food waste from heading in the bin, working on other recycling methods, feeding 4000+ people a week through our hampers and shopping boutiques on a pay as feel basis.
Breaking down barriers in our society by allowing access to our service to anyone and everyone and building community.
We need your help so we can continue to offer and even expand our service. We collect all the food waste and have to keep our vans on the road and our chillers cold. Let alone all the boring bills! Your support will also allow us to expand our waste recycling and bring more cooking lessons to our community through our new training kitchen.
Your support is valued by our volunteers and we wish you the best of luck in the next draw!
Keep being awesome, beautiful person.
Chloe Cobb - Trash Cafe director.
Recent Supporters:
Ms M supported us with 1 ticket
4 hours ago
Mrs F supported us with 1 ticket
15 days ago
Mx B supported us with 2 tickets
21 days ago
Ms A supported us with 1 ticket
21 days ago
Ms D supported us with 1 ticket
22 days ago
Ms P supported us with 1 ticket
22 days ago
60%
Support your cause
Feel great knowing 60% of ticket sales will go to good causes - 40% to your chosen cause and 20% to other causes in Gosport.
£1
Only £1 per week
That's right, unlike many other lotteries Gosport Community Lottery tickets are only £1 per week
£25K!
Great prizes
Each ticket has a 1 in 50 chance to win, with a top prize of £25,000! Gift vouchers
Fancy treating your loved ones to something a little different? We've got just the thing!