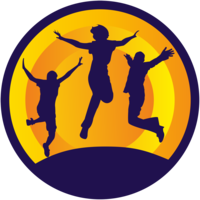 We CAN Read
Support Our Cause!
Next Gosport Community Lottery draw on Sat 23 October at 8PM
The draw is in 6 days 23 hours 54 minutes!
About Us:
We CAN Read provides free one-to-one literacy coaching to adults struggling with reading for whatever reason in the Gosport and Fareham area. Our coaches are all volunteers and offer ongoing support for as long as their reader needs them.
Your sponsorship will enable us to continue improving the lives of the community, through buying books and other learning resources. All funds go directly to supporting our readers, so your contribution will make a real difference.
Thank you for your generosity and best of luck!
Linda, Una, Anne and the WCR team
Recent Supporters:
Mrs S supported us with 1 ticket
51 days ago
Mrs S supported us with 1 ticket
414 days ago
Mrs S supported us with 1 ticket
779 days ago
Mrs H supported us with 1 ticket
816 days ago
Ms B supported us with 1 ticket
918 days ago
Mr B supported us with 2 tickets
920 days ago
60%
Support your cause
Feel great knowing 60% of ticket sales will go to good causes - 40% to your chosen cause and 20% to other causes in Gosport.
£1
Only £1 per week
That's right, unlike many other lotteries Gosport Community Lottery tickets are only £1 per week
£25K!
Great prizes
Each ticket has a 1 in 50 chance to win, with a top prize of £25,000! Gift vouchers
Fancy treating your loved ones to something a little different? We've got just the thing!